ANNOUNCEMENTS
12 hour Ministry of Transportation approved
TTSAO Air Brake Endorsement Course
Z
Upcoming Air Brakes Courses
(in person training)
Oshawa Campus 
October 5 & 6
October 14 & 15
October 21 & 22
November 4 & 5
November 25 & 26
December 2 & 3
December 16 & 17 
Peterborough Campus 
Kingston Campus
**Updated as of 10:00am - September 26, 2023**
CALL to Book
1-800-753-2284
*Please note when the course is fully booked it will be removed from the list*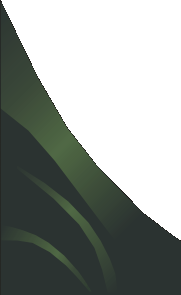 Training Driver Professionally for the Trucking Industry
Excellent Leadership - Our Instructors
Please click on any of the instructor images below to read more about our highly qualified instructors.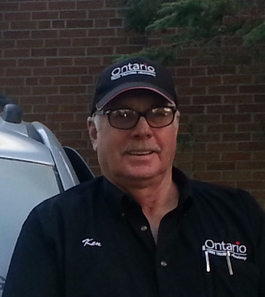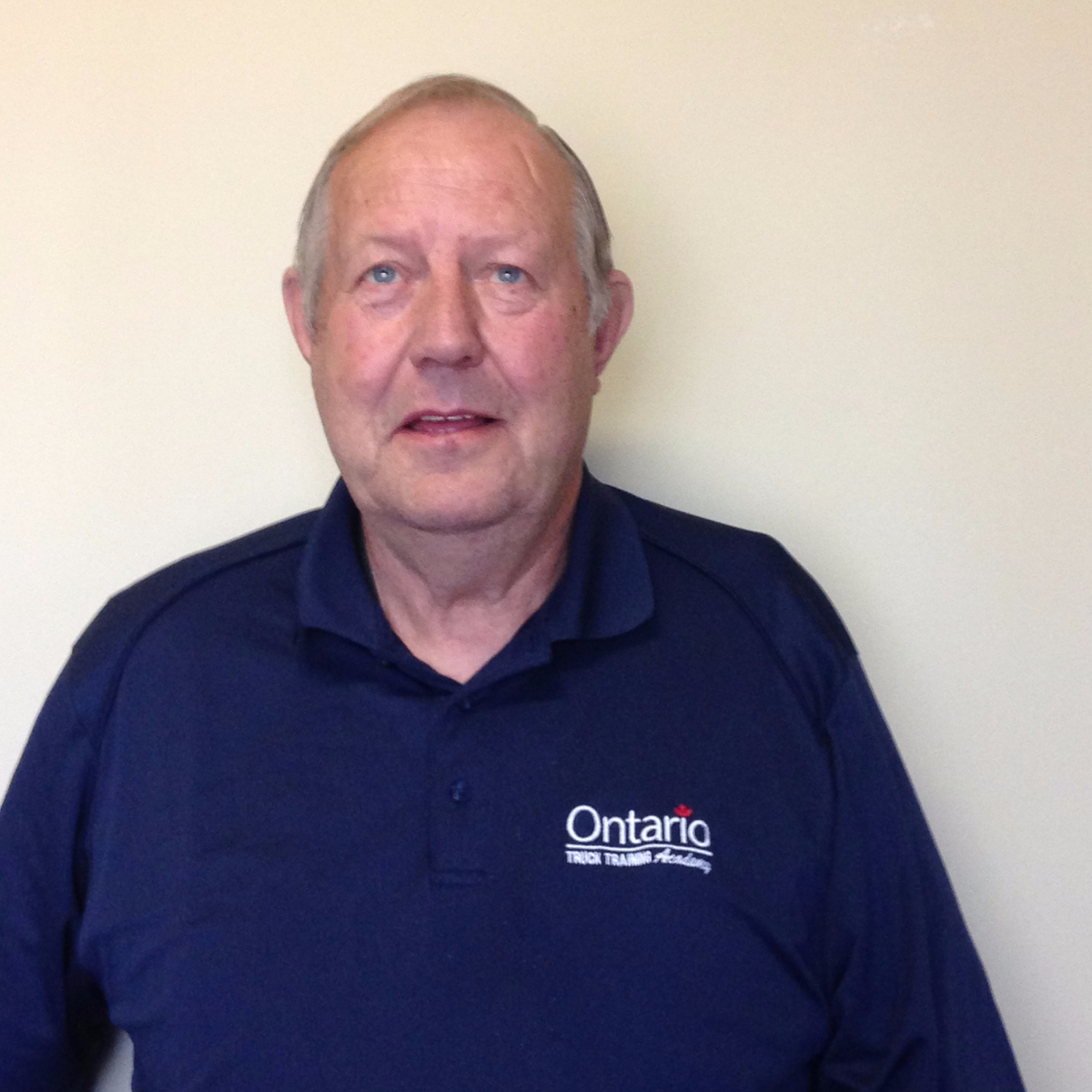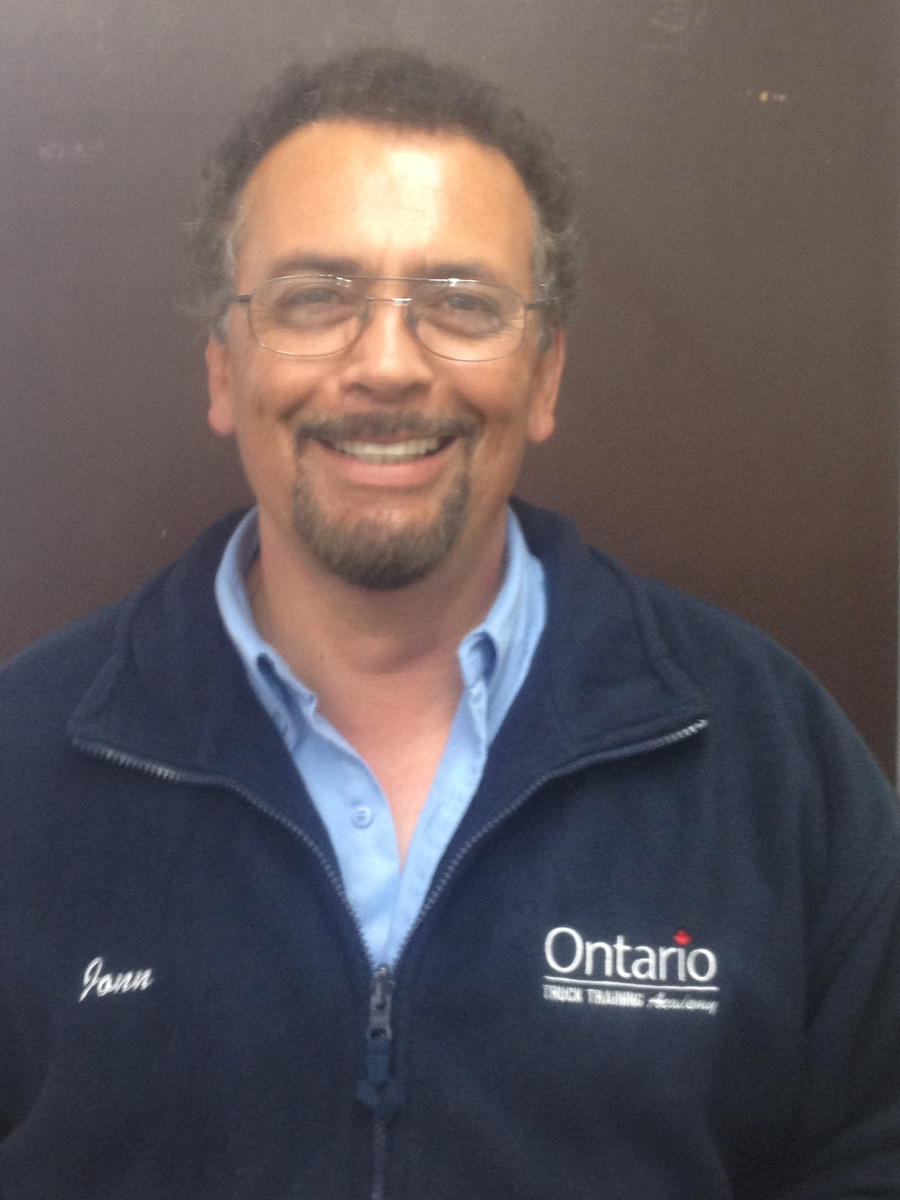 'From the first to the last lesson, I was treated with respect and encouraged to learn in an open and friendly manner. I cannot stress enough the great expertise and experience your instructors displayed, not only to myself, but to all the students. If not for the sincere caring family atmosphere encouraged within your school, my obtaining an ACZ license may not have occurred as rapidly as it did.'

 

For more testimonials regarding our instructions, please visit our Testimonials page.
Dennis, Founder

Over 30 Years Experience


Dennis began his trucking career in 1975 and has driven throughout North America for various trucking companies. At one point during Dennis's career he was also an Owner Operator. After becoming a driver trainer for a large tanker company Dennis found his calling as an instructor. Dennis has various instructor certificates from the Ontario Safety League such as, Load Securement. Air Brake Endorsement Instructor with Signing Authority, Motor Vehicle Fleet Trainer, and Air Brake Adjustment Instructor. Dennis is also recognized through the Canada Safety Council as an Instructor. The Canadian Trucking Human Resource Council held a course for Earning Your Wheels Instructor Trainer Workshop that Dennis also successfully completed.

 

Dennis first introduced the Academy in 1998 with only one truck and two instructors. After years of success OTTA has become Durham Region, Northumberland, and the Kawartha's largest truck training facility.

Oshawa Campus

 

John,  Lead Instructor

Over 40 Years Experience 


John began his passion for driving truck in 1969. John was employed with the Toronto Metro Police Service for 30 years as the rank of Sergeant. During John's time with the force he participated in various courses with The Ontario Safety League, Instructional Techniques at The Ontario Police College, and In-Cab Driver Training, and Dangerous Goods at the Toronto Police College. John became a professional driving instructor with the Toronto Police and taught fellow Constables how to drive horse trailers, commercial vehicles, and buses. As a secondary profession John drove and instructed drivers how to drive coach-line buses. 

 

Upon retirement from the force John went to the Ontario Safety League for direction on a second career. The Ontario Safety League immediately referred him to one of their instructors that was opening a truck training school. Dennis met John and immediately hired him as one of his original instructors. John holds all classes of licenses, and he currently teaches the majority of our in-class programs including our Air Brake Endorsement Course, as well as in-cab training.

 
 

Eric Wills, Instructor

Over 45 Years Experience


Eric set his career in motion in 1963 driving tanker trucks for a local fuel company. Eric not being satisfied with local work and wanting to running the highways, he drove 40 ft and 48ft van lines hauling rolls of paper and cut stock between Quebec City, Montreal and Toronto. Thirteen years later, he seized the chance to drive "A Train" tanker trucks in Canada and the USA for an international medical and industrial gas company. 

 

After a fulfilling 35 years of over the road, Eric accepted the position of Canadian Safety Compliance Manager for international transport company. During this segment of his career, he sat on the Ontario Trucking Association Safety & Compliance Council for eight years. He has instructor certificates in Driver Trainer, Defensive Driving, and Air Brake Endorsement. He has acquired certificates in Alcohol & Drug Testing, Highway Traffic Act, Federal Motor Carrier Regulations, Trucking Human Resources, and Business Management.

 
 

Derrick, Instructor

Over 30 Years Experience


Derrick started in the Transportation Industry at the age of eighteen with J&F Trucking delivering Viceroy Homes. His experience as a long-haul driver has taken him throughout Canada and the U.S. His wealth of knowledge in oversized loads, flat deck, float, baulkers, tankers, and as an Owner Operator is an asset. Derrick has various instructor certificates from Ontario Safety League such as Motor Vehicle Fleet Driver and In-vehicle Fleet Driver Trainer, Defensive Driving (PDIC), Maintaining Carrier Safety Rating Certificate, Air Brake Endorsement, Load Securement, and is a member of The Fleet Safety Council.

 
 

Stacey, Instructor

Over 30 Years Experience


Stacey began driving professionally in 1980. During his career Stacey has driven a wide variety of equipment such as containers, van lines, gravel trucks, dump trucks, and trains. He has a wealth of experience to offer our new trainees and enjoys watching students learn what he loves so much, trucking.

 
 

Rob, Instructor

Over 30 Years Experience


Rob's trucking career started when he was 21 at Canada Dry moving vehicles in the yard as a shunter. After he proved that he was a good driver he began to start running his own runs for deliveries for Canada Dry.

 

Rob's driving routes for the next 20 years took him across Canada and to the U.S. extensively. Rob worked in different industries that made him such a versified driver, industries such as car hauling, dump trucks, and flat deck driving carrying commodities such as lumber and steel.
In the past Rob has been a Health and Safety representative for the Teamsters Union and is trained in First Aid and CPR. Through this training Rob received a Civilian Citation for an Act of Bravery while rescuing a trapped motorist.

 

Rob is certified as a Motor Vehicle Fleet Driver Trainer and Air Brake Endorsement Instructor.

 
 

Dave, Instructor

Over 40 Years Experience

 

Dave's first job in the trucking industry was hauling gravel in a tandem dump truck with the notorious dual stick transmission. Back in the day this was a common but difficult transmission to operate. For the next two years Dave was a driver with T & T Trucking, hauling very dangerous chemicals throughout the United States. 

 

In 1976 Dave began hauling fuel for Esso in Regina, SK with a A-B-C train. Dave received numerous Safe Driver awards with Esso and also entered in truck rodeos for AB and SK Esso drivers where he finished second in "B" train competition. Dave has also experienced two winters as an "Ice Road Trucker" which he found very challenging and rewarding. Dave enjoys instructing students into the rewarding career of becoming a Professional Truck Driver and Highway Coach Driver.

 
 

Jonn, Instructor

Over 28 Years Experience

 

Jonn started his career as and Owner/Operator and over the years has hauled everything from chemicals to over dimentional loads.

 

John then moved on to Driver Recruitment and Retention as well as Safety, Compliance and Training.


 

 

Peterborough/Lindsay Campus

 

David, Instructor

Over 30 Years Experience


David began his career as a Professional driver in 1982. He developed a wealth of knowledge through his experiences in a variety of countries including England, Greece, Russia and now Canada. David has adapted to and gained experience in Saskatchewan, British Columbia, and Ontario.

 

David has been devoted to training others as Professional Drivers since arriving in Canada in 2006 training many students in both Coach and Truck. David loves nurturing the potential in his students and assisting them to become safe, competent professional drivers.

 

David has various instructor certificates from TTSAO such as In-Cab Instructor and Air Brake Endorsement Instructor and is a member of The Fleet Safety Council.

Loving Memory of James Laporte, Instructor

40 Years Experience


James comes to OTTA as an experienced commercial transport driver, with experience on freight, flat deck, special commodities, oversized loads, tankers, dump, and pony.

 

During James career he has also owned his own transportation company hauling loads all over Northern Ontario, Western and Eastern Canada, and throughout the United States. James teaches in-class courses as well as in-cab.

 

James's expertise is a valuable asset to both OTTA and its students.

Frank, Instructor

Over 40 Years Experience

 

Over the years Frank has developed skills driving all classes of commercial vechiles. He joins us to share this wealth of skill training.

 

Brampton Campus

 

 

Brian, Opperations Manager / Instructor

Over 30 Years Experience


Brian began selling and driving heavy trucks in the late 1970's. For the past 15 years, he worked for a large international truck load carrier as a driver/trainer, in-house instructor and recruiter. As a driver/trainer, Brian brings to us a wealth of knowledge and experience in team and solo driving, border crossing, training and mentoring new drivers, and developing new trainers in the skills needed for the trucking industry.

 

Ken, Transportation Industry Coordinator/Instructor

Over 35 Years Experience

 

Ken has been in the field as a Driver Trainer/Instructor and also as a driver for over 35 years. He started in the industry in his early 20's and it has been his passion ever since.

 

He has experience in every facet of the field, countless certifications including Driver Trainer Certificate, Defensive Driving, Skid Control, Professional Driver Improvement Instructor and has trained many students to prepare them for the highway.

 

His mission in life is to make our highways safer by training high quality drivers and his motto is "I do what I love and I love what I do"!

 

Jayne, Instructor

Over 30 Years Experience

 

Thirty years ago Jayne saw a woman learning to drive a big rig and said "I can do that!" thus began her journey into trucking. After completing a truck driving course, she was hired by a large truck load carrier. During the course of her career, she has been a driver/trainer, in-house instructor, classroom facilitator and airbrake instructor. She received her 10 year safe driving award in 2010. Jayne brings to us a wealth of knowledge and experience in team and solo driving, border crossing, training and mentoring new drivers, especially women, in the skills needed for the trucking industry.

 

Loving Memory of Jim Bargent (1953-2010), Former Instructor

Over 30 Years Experience

 

Jim began driving trucks professionally in 1976. Over his career he has worked with various commodities in van lines, flat decks, and tanker trucks. Throughout the majority of his career he carried chemical tankers across North America.

Jim was one of the original OTTA trainers; he was with OTTA since the doors opened in 1998. Jim took great pride in his expertise of teaching students the fundamentals of double clutching and progressive shifting on our two state-of-the-art simulators. We often had students that have graduated from OTTA return for visits and told Jim what a great job he did teaching the mechanisms of an unsynchronized transmission, and how helpful it's been in their new job.


'In our Trucks Forever'